"How often should I get my roof in Phoenix, AZ inspected?"
First, how often you need a roof inspection will depend on the type of roof, the age of the roof, any recent indications of possible existing damage, and of course how long it has been since the last roof inspection. In short, so that we can discuss your situation and give you an answer that is relevant to you, you need to contact us. Of course, the safest thing to do is to get a free inspection soon, especially PRIOR to each monsoon season as well as after every major storm. To request that we contact you about discussing soon you need a roof inspection, complete the form on the left and send it to us now.

"Professional roofing installers & roofing associations recommend that asphalt roofing systems (sloped or flat) be evaluated by a licensed certified professional and maintained on an annual basis.... The life of your roof is directly related to how often it is inspected and how quickly small problems are identified and repaired. Maintaining your roof annually helps improve the longevity of the roofing system."
source: www.InspectionNews.Net:
ROOF INSPECTIONS: HOW OFTEN?

Note that the above quote is not specific to Arizona. In fact, roofs in Arizona typically do not last as long as elsewhere. Plus, if the work performed by prior roofers was of low quality, then that may result in an even more reduced lifetime for your roof in Phoenix.

Hail, wind, and storms SHOULD not result in the need to frequently repair most roofs AS LONG AS they were installed well. However, many roofs are not inspected right after construction, which is the absolutely best time to find potential problems (and to prevent them from developing in to an insurance or warranty claim).


Keep in mind that in order to maximize the protection of your insurance policy, you must properly maintain your roof and carefully avoid negligence through regular roof inspections. The following comment is in regard to commercial roofs, not residential roofs, but the portion in bold at the end can apply to every situation.

"Check the roof after every major weather event, and fall and spring time.... Why wait for a leak? Your insurer will not cover leaks should the roof be found to be in need of repairs that were ignored."
source: www.InspectionNews.Net:
ROOF INSPECTIONS: HOW OFTEN?
Commercial roofs: twice a year plus after EVERY major weather event?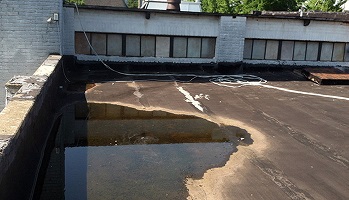 Flat roofs on commercial buildings are probably the most extreme case. They need to be inspected before AND after every single monsoon season in Phoenix (and Tucson etc). In other states (and the rest of Arizona), the importance of twice annual inspections may not be as high as in the low desert areas like Phoenix and Tucson, although bi-annual roof inspections for those roofs are recommended everywhere.

Even a flat roof that is well-designed and well-maintained still "should be inspected... after major weather events such as high wind and severe thunderstorms."
source: Flat roof inspection

Doesn't that sound like every summer in Phoenix? The point is that, for many roofs, regular annual inspections are generally not often enough. If there are 364 days between inspections, that can allow for a small issue to become serious, like rotting wood, causing mold, and leading to water damage. Again, the issue is most severe for commercial flat roofs, but the same principles of caution apply to every single roof in Arizona, including all types of residential roofing.

"How often should a [commercial] roof be inspected? Facility managers and building owners need to make roofing maintenance a priority. It is recommended to have your roof inspected twice per year."
source: 10 Reasons Your Roof Should Be Inspected


When should my residential roof be inspected next?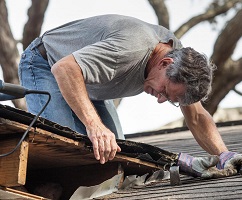 If you have not had your roof in Phoenix inspected lately and have no specific urgent concerns, then a safe guideline is to have your roof inspected prior to the next monsoon season (or sooner). Then, based on the specific type of roof and age, the inspector can tell you when to schedule the next routine inspection.
"I am not in Phoenix now, but my roof is and there was just a bad storm reported on the news!"
If a major weather event happens prior to that (especially if you are a cool-weather "snowbird" who is not occupying the home during monsoon season to notice any issues), why risk a drip that leads to extensive water damage or mold growth? Avoid the risk by scheduling your free roof inspection today (by using the contact form on the left).
"I am concerned that a hail storm may have already damaged my roof."
Especially whenever there has been a hail storm in your neighborhood, it makes sense to quickly request a free inspection. If there is any damage, why not find out fast so that there is no chance of your warranty coverage expiring? In fact, if you suspect that your roof MIGHT be weak (even in just a small area), then of course you should get your roof inspected now... since it is free!

We want you to know that your roof in Phoenix should be inspected regularly even if you are not aware of possible damage from a hailstorm. As detailed below, for "snowbirds" who only live here during the cooler parts of the year, they may be unaware of the beating that their roof takes every summer from the scorching Phoenix heat, the occasional hail storm, and the dusty winds of the monsoon season. You want potential problems identified and repaired before they lead to a slow drip (and eventually mold or water damage) or even the occasional gushing leak.
"What is the status of the warranty on my roof?"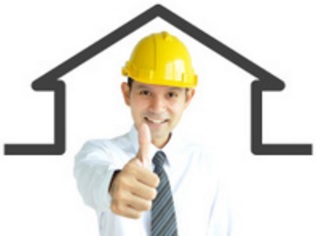 Many first time home-buyers in Arizona might not realize yet that, unless your home was recently built, it may have a warranty on the roof that is approaching expiration. Some warranties start to pro-rate after 10 years. some expire completely within 15 years.

You definitely want to get your roof inspected prior to the end of that warranty. If you do not know how long is left in your warranty, contact us and we will help you get the relevant information quickly.


Does my insurance company care about the warranty coverage?"
When your roof is still covered under the materials warranty, then your home insurance company may be much more eager to authorize repairs (because they will actually pass the cost on to the warranty provider). If the repairs needed are serious enough, you may qualify to get your entire roof replaced through your insurance policy. Since making a claim does not alter the rate on your home insurance premium (unlike with car insurance), you might as well let us document the condition of your roof and then make the request for you to get new roofing at no great cost to you.

So, depending on the exact materials of your roofing, we recommend taking the precaution of an inspection when your roof is about 10 years old. If you have asphalt shingle roofing in Phoenix, you may want to request an inspection every single year long before the tenth year. Asphalt singles do not last as long in the desert area of Phoenix as in most of the US. So, roof warranties that are based on nationwide averages will typically cover your roof long after your roof needs to be repaired or replaced. Insurance companies know that, but you may have never heard of that detail, especially if this will be your first roof replacement in Arizona.


"I want to buy a home in Phoenix or already did."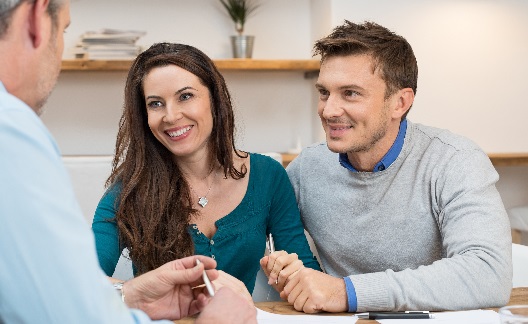 Prior to the purchase of the home, an assessment of the condition of the roof can be a very high priority for the prospective buyer. If the homeowner or prospective buyer has any questions about the condition of the roof (and a realistic projection of the roof's remaining lifetime), then our roof inspector can provide informed answers. Of course, if there is current need for repair or replacement (or even just warning signs of future issues), then that is all good to know as soon as possible.

To request your free roof inspection, contact us now using the form on the left. We have some additional information (about our roofing services and the unique issues of roofs in Arizona) on this page: Arizona's best roofing contractors.


Coverage area
for roofing services
in Arizona includes:

Ahwatukee
Avondale
Buckeye
Carefree
Cave Creek
Chandler
Fountain Hills
Gilbert
Glendale
Goodyear
Mesa
Paradise Valley
Peoria
Phoenix
Queen Creek
San Tan Valley
Scottsdale
Sun City
Surprise
Tempe
Tolleson
& beyond




"I talked to reps from a few companies here in Mesa, but only this one was tuning in to exactly what I actually wanted. What a relief that someone finally really listened! I felt immediately comfortable from the very first phone call."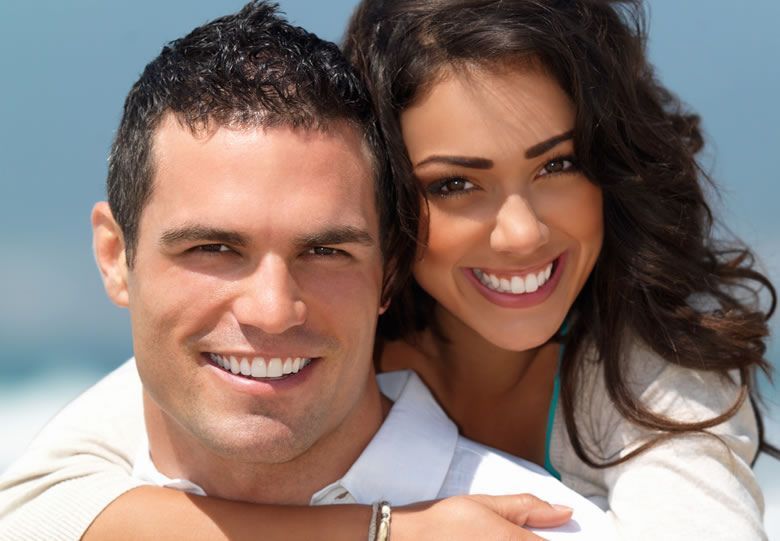 "We have been fortunate enough to purchase and restore a few run down houses at foreclosure auctions in Arizona. We have hired a few repair companies in Phoenix and actually were actually quite disappointed with most of them. Then we found Scott and Angel and they did a great job on replacing two collapsing roofs. We were so impressed with this company that we also used Dane and John for some interior remodeling and converting a carport to a garage. We recommend these guys to absolutely everyone in the Phoenix area. They are very easy people to work with, plus very good at what they do."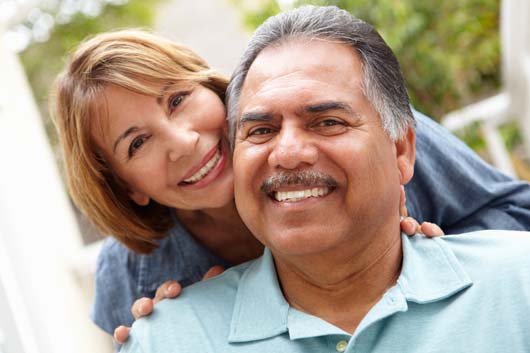 "After some hail storm damage, I got a bid from a big roofing contractor in Phoenix to repair my roof (and I was prepared to pay that entire amount out-of-pocket), but then my aunt told me to call here for a restoration estimate. In short, he arranged for me to get my entire roof replaced (with a totally brand new roof) & the insurance company paid for it. WOW!"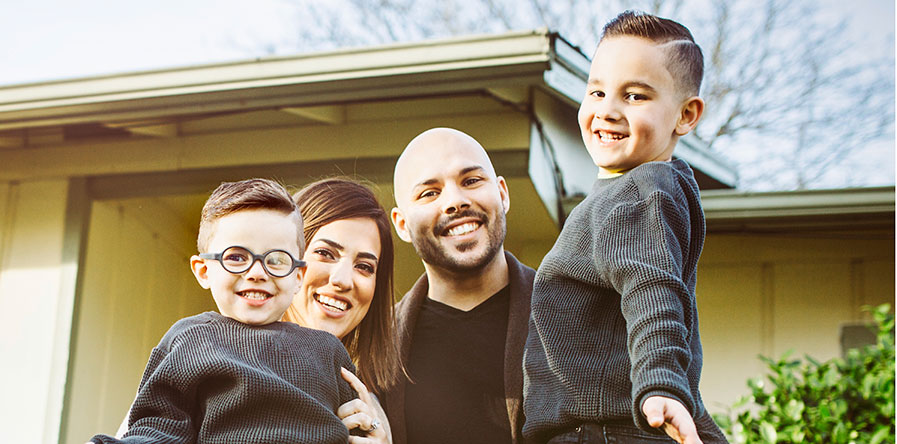 "We were skeptical that they would be able to finish the restoration service as fast as they said, but... they sure did. We are really pleased that what they were able to make the repairs in such a way that everything goes together so well."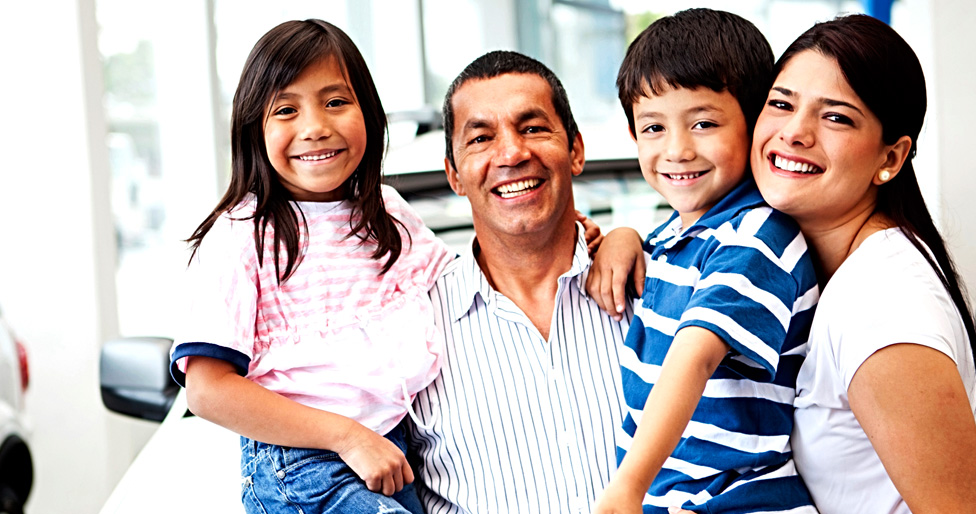 "His numbers were very different from what my realtor friends in Scottsdale were all telling me. However, everything worked out just like he said it would. I was quite impressed. The service was excellent and the company was very professional."